Beranda
»
Rent a Car
»
The Complete Guide to Renting a Car from Top 5 Major Companies
Your Ultimate Guide to Renting a Car from The Top 5 Major Car Rental Companies
Whether you're traveling for business or pleasure, the one thing that's guaranteed to make your trip stressful is having to deal with a rental car company. While it may seem like a simple transaction, renting a car can be more confusing than you might think. There are so many options out there and each one offers different benefits and drawbacks that it's hard to know which one will suit your needs best—not to mention all of the fine print involved. That's why we've put together this guide: to help make renting from any of these top five companies as easy (and enjoyable) as possible!
The Five Biggest Players in the Car Rental Industry
In the car rental industry, there are five major players: Avis, Enterprise, Budget, Hertz and Thrifty. Each company offers a variety of cars to rent at different prices. If you're new to renting cars on your own, it can be tricky to know which company offers the best rates for your needs.
So, what exactly do these companies offer? And how much will it cost you? Let's take a look at each one individually and see what makes each one unique:
What Sets Each Company Apart
With so many rental car companies out there, it can be hard to know which one is best for you. The good news is that they all have similar standards. They all offer the same basic services and amenities. The differences between them are subtle, but they make a big difference in the way your trip goes down. Here's a quick breakdown of what sets each company apart:
Enterprise
Offers 24-hour customer service (most other companies only offer daytime hours)
Hertz
Allows you to rent cars at more than 14,000 locations worldwide (the next closest competitor has locations in 10 countries)
How Much It Really Costs to Rent a Car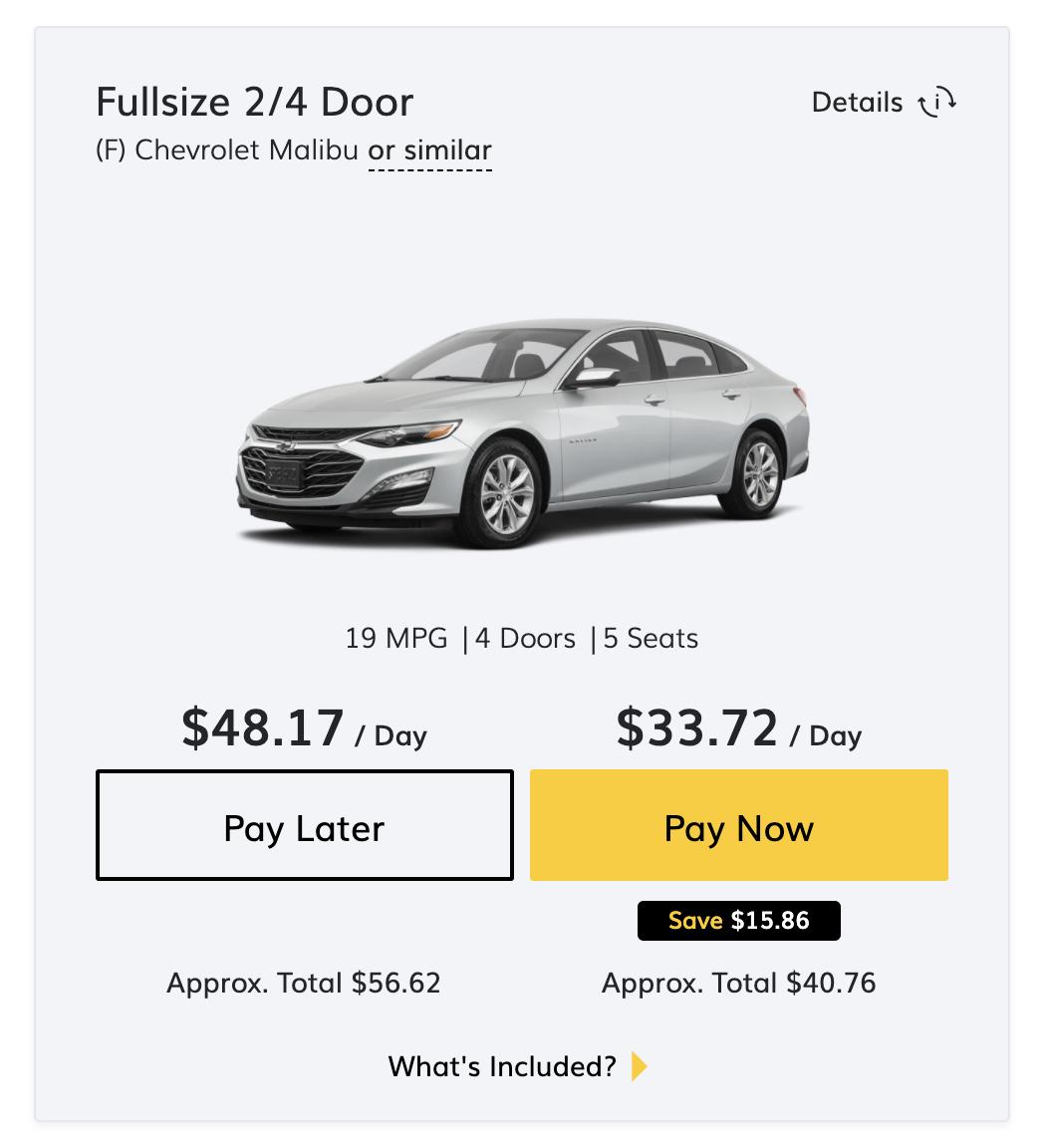 How much you will pay to rent a car depends on the rental location, the rental company, and the duration of your rental. If you are looking to save money on your next rental car, then choosing a location away from popular tourist destinations can help you save money. For example, if you are visiting New York City, renting your car from JFK Airport will cost more than renting from Long Island or Newark airports. While this might appear counter-intuitive at first glance because those airports are farther away than JFK (and thus take longer to get to), keep in mind that there is less demand for cars at these locations on average, so companies offer lower rates in order to compete for business with each other and attract customers.
Another way for travelers who want affordable rates but don't mind taking public transportation instead of driving themselves around town is by using non-airport locations such as train stations or bus terminals where prices tend towards being lower than airport ones due largely due again mostly due solely based upon supply/demand considerations: while not as many people arrive by train or bus compared with planes (for obvious reasons), those who do usually travel longer distances which translates into higher overall costs over time if they had driven instead since they would then need gas money plus parking fees too."
All About the Fine Print
In order to avoid any unpleasant surprises, it's important to understand what is and isn't covered by your rental agreement.
Every rental company has different terms and conditions—some include more coverage than others. If you've ever rented a car, you likely know that there are many hidden costs that can add up quickly, such as additional driver fees, fuel charges and even taxes on top of the daily rate. Read the fine print carefully before you sign anything so you can avoid any surprise fees or surcharges after the fact.
You can save some serious money by shopping around for car rentals and getting a better understanding of what you're signing when you book.
Renting a car can be expensive, and if you're not careful, it's easy to get overcharged for things that seem like no big deal. The good news is there are ways you can save money on your next rental—and all it takes is some smart shopping around and understanding what you're signing when booking.
Here's how:
Shop around for the best deals. There are tons of websites dedicated to helping customers find the lowest rates, so use one of those to help narrow down your choices. If you don't see anything listed on those sites or if they seem too complicated or confusing, try searching directly through the company's website—some companies offer customer service reps who will help find better deals than what shows up in search results (we'll talk more about this later).
Take advantage of free add-ons when available (like insurance). These types of extras might cost extra elsewhere but are offered by some companies as standard features! It may sound silly, but just saying yes could save some serious cash down the line—so don't worry about reading all fine print before answering questions about them; just click yes whenever possible!
Conclusion
It's time to get excited about renting a car! Whether you're planning on driving cross-country or just need to get around town this weekend, there are plenty of options available. But bear in mind that it's not all about price. Some companies offer better insurance policies and free upgrades than others, so do your research before booking anything. And always keep an eye out for specials and deals—that can save you big bucks on rental prices too!
Why You Should Rent a Car Online Now?
For most people, renting a car is an easy and convenient way of getting around. With the help of a rental service provider, you can visit places where you couldn't have reached otherwise. But even though it's easier than ever to rent a car online and save money, there are still some things that you should consider before going ahead with your decision.
Rent a Car Online Website
Renting a car online is easy and convenient. Online car rental websites offer comprehensive information about the rental process, which includes how to reserve a car in advance and compare prices and features of different cars. You can choose a convenient location for pick up and drop off, as well as reserve a car in advance.
All-Inclusive Prices
One of the biggest benefits of renting a car online is that you will always know what your total price is. You won't have to worry about hidden fees or extra charges for things like insurance and taxes.
Renting a car can be stressful enough, so it's important to know exactly how much money you will spend on your rental vehicle before you even leave home!
Compare Car Rental Deals
After you've selected the car rental company, you'll be given a choice of different cars. Each car in your search results will have a different rate and sometimes a different mandatory liability coverage amount (e.g., $100,000 or $250,000). If you're not sure what type of coverage to buy, it's best to ask your insurance agent before renting a car.
For example, let's assume that we decide on an economy rental with Hertz. We then look at their online promotional offers—including "Hertz #1 Club Gold Rewards" memberships and free upgrades—and find one that gives us 40% off our total bill if we pay for the car rental with cash up front; this means that our final cost would be $20 per day instead of $25 per day if we don't use this promotion code (or $24 per day if we do).
Great Customer Service.
You can get the best car rental service at a very reasonable price through our website. We have a 24/7 customer service that will help you anytime you need it. Our team of experts is ready to answer all your questions and help you find the right car for your trip or business trip. If you prefer live chat, we are here for you too! You can also contact us via email or call us in case of any problem with booking process or during the trip itself.
All-inclusive prices: The website offers all-inclusive car rental deals, which helps you to select the ideal car for your budget. You don't have to worry about hidden costs or additional fees. Once you have booked your car, you will be free from any other worries as well.
Comparisons of Car Rental Deals: The website compares different deals offered by various car rental companies and helps customers in finding the best deal for them. You can easily compare different deals online before booking a car through this website.
Great Customer Service: The customer service team of this company is available 24/7 via phone or email so that they can assist you with any concerns regarding a rental vehicle during your trip abroad.
Conclusion
We hope that we have convinced you to try our website. If not, we can guarantee that there is no better place to search for rental cars. We have been in this business for years and understand what customers want from us. This experience has helped us build the best possible website for renting cars online. Our easy-to-use interface allows you to compare prices quickly and easily while our customer service team is always available if needed during your trip! So, what are you waiting for? Book today!
How to Easily Book a Car Online Without the Headaches of Having to Do It Offline?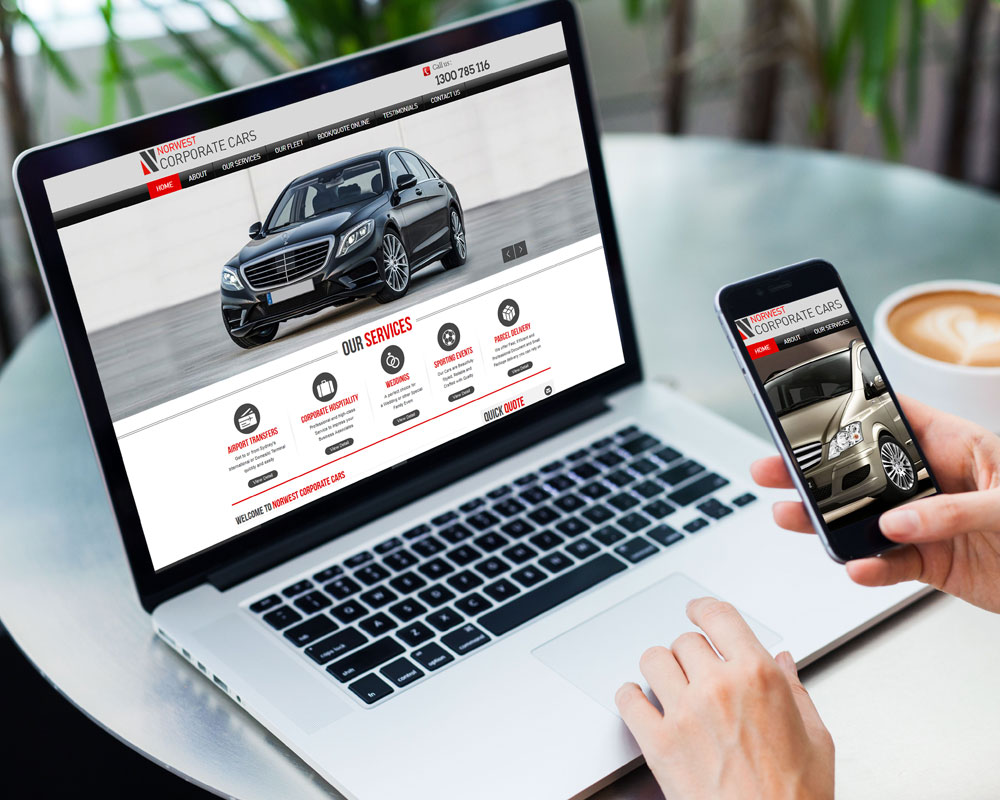 You're on vacation and ready to explore the city. You want a car, but you don't want to deal with the hassle of renting one. Luckily, it's easier than ever to book your rental car online. When you book online, you can compare prices between different companies and find specials that aren't available offline. Plus, if a certain location isn't offering what you want at the time of booking (i.e., there are no more cars available), then no worries! You can go back later and adjust your reservation without having to start from scratch again!
Browse the web to compare prices
Another way you can save money when renting a car is by doing some research. You should check the web for providers of cars and see what their prices are like. This will give you an idea of how much each place charges, which will help when it comes to making your choice. You can also compare different companies, different cars, different locations and even different times as well so that you know exactly how much each one will cost for your needs at any particular time.
Find the best time to fly
The best time to fly is on a weekday
The best time to fly is in the morning
The best time to fly is during the off season
Make your reservations in advance
Booking your rental car in advance can help you save money. This is because most rental car companies offer discounts for people who book their vehicles at least 24 hours before their pickup time. If you book a week beforehand, however, the savings can be even greater—sometimes as much as 10 percent or more.
If you're looking to save money on your next trip, consider booking an economy or compact vehicle instead of renting a luxury or large SUV; these cars tend to cost less than larger vehicles. Also look into portal websites like Expedia and Priceline that allow users to bid on rental cars with lower rates than those advertised by traditional agencies (see below). Finally, remember that it's always best not only when using these sites but also when booking anything online: Do not use personal information such as credit card numbers unless absolutely necessary!
Read the terms and conditions of your rental car
It is always a good idea to read through the terms and conditions of your rental car before you rent it. This will help you understand what to expect with your rental experience and will give you peace of mind that everything will go smoothly.
The fuel policy states how much fuel is included in your rental price, if there's a possibility of extra charges, and whether or not there's an option for additional fuel onboard. It may also include information about how often you can refuel during your trip without incurring any additional costs or fees.
In order to rent out their cars to drivers all around the world, most car rental companies require that customers purchase some form of insurance coverage from them before they drive away from the lot (although some exceptions apply). You should check this document carefully because it could save both time and money if there are any discrepancies between what was agreed upon prior to renting versus what might be listed here after doing so—and hopefully before leaving town!
Choose your pickup and drop off locations
The first thing you need to do is choose your pickup and drop off locations. If you are renting a car for a long period of time, it might be convenient to pick up and drop off at different locations since this could save you money. However, if you are only going to rent the vehicle for a few hours or days, then it might be best not to go through this hassle as it will cost more in gas money for the return trip than if both locations were close together.
Read more: Rental Mobil Semarang
You should also remember that some companies have rules about where they allow customers to pick up their rental vehicles from – so make sure that when choosing your rental location(s) online (which we'll discuss next), they're within these guidelines!
If you want to get a good deal for booking a car online, you need to do some planning.
When you want to get a good deal for booking a car online, you need to do some planning. The first thing that you need to do is make sure that your needs are met. Before booking any vehicles, it is important that you know what type of vehicle and budget suits your lifestyle better. Once this has been decided upon, then look at the different options available in terms of models and prices so that you can make an informed decision when choosing the right option for yourself.
When looking at different models and prices, it is important to understand what each one offers as well as its limitations before making a purchase decision because once an order has been placed there will not be any way back until delivery/collection day comes around again!
In addition, if something goes wrong during delivery/collection day such as damage caused by accident or natural disaster etc., then there may be no way out other than paying more money for repairs which could potentially cost more than just buying another vehicle instead of repairing old one!
Conclusion
If you are going to book a car online, then it's important that you know what you're getting into. You will save money if you do some research before booking, but it will take time and effort on your part. You should also understand that there are drawbacks in doing things this way rather than at an office near where we live or work
What is the Safest Way to Pick Up & Drop Off a Rented Vehicle with Minimal Hassles?
If you're about to rent a car for your trip, there are some important things you need to know. First, always read the contract carefully before signing it. Don't let additional drivers use your rental vehicle, as this can cause issues when trying to return it (or worse damage!). Second, don't take the car outside of your geographical area unless absolutely necessary. For example: if your flight is delayed and you need to stay at an airport hotel for a night before heading home, then by all means do so! But don't go exploring with the car just because it's fun; this is one reason why insurance costs more on long trips than short ones! Finally, always return the car early if you need to leave for your flight; taking too long could mean being stuck with extra charges or even forfeiting payment altogether unless arrangements were made ahead of time with the rental agency.
Read the Rental Contract Carefully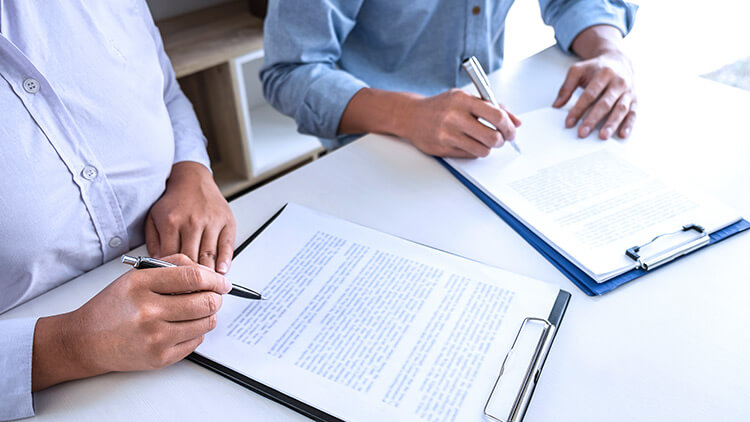 The first step to a trouble-free rental car experience is to read the contract carefully. By doing so, you will know exactly what is expected of you as a renter and what penalties may apply if these expectations aren't met. This includes:
Damage to the vehicle (or failure to report damage). If you cause any damage to the rental car, you are ultimately responsible for paying for repairs—even if there is coverage from your personal auto insurance policy.
Being late in returning it. If the rental period ends before or after regular business hours at an airport location, chances are that someone will be available 24/7 at one of their other locations nearby where they can drop off your car on time and in good condition—and still get home on time as well! However, this convenience comes with a price tag: additional charges may apply depending on how long it takes them longer than expected due to traffic jams on their way back home from work."
Don't Let Additional Drivers Use Your Rental Vehicle
The only way to ensure that someone is not driving the car is to take it for yourself. Allowing another driver to use your rental vehicle could lead to damage, theft, or an accident.
If you need to let someone else drive your rented vehicle and bring it back in one piece, then discuss this with your insurance agent first. The more people that are allowed to drive the car, the higher risk there is of an accident happening while they are on the road—and if something happens while they're driving and they don't have insurance coverage themselves, you'll be responsible for paying out-of-pocket expenses related to any damages or injuries caused by their negligence.
Read more: Rental Mobil Jakarta
Don't Take the Car Outside of Your Geographical Area
The first thing to remember is that you shouldn't take the car outside of your geographical area. In other words, don't take it across state lines, or even to another city if you can help it.
Why not? Simple—it's quite possible that there will be complications when returning a rental car (such as damage or theft) and the company may require you to file a report with local authorities. While this might seem like an easy enough task, it can become more difficult if there are police in other jurisdictions involved who speak different languages and use different systems than yours does. Additionally, some countries have laws prohibiting individuals from filing claims against companies within their borders without filing those claims locally first; if this is the case in an area where your car was damaged while driving but no one knows about it yet because they aren't looking out for such things…well then maybe you'll have some trouble getting compensation later on down the road!
Return the Car Early if You Need to Leave for Your Flight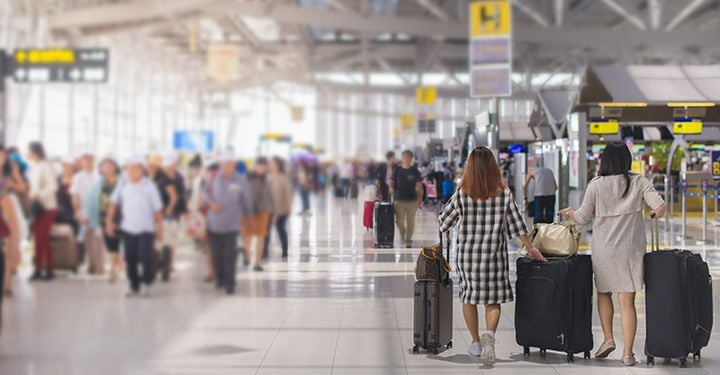 If you need to return a car early because you're catching a flight, don't worry about being charged a fee. When it comes to the return of your vehicle, most rental companies will allow for a grace period of 15 minutes or so as long as all of their requirements are met (i.e., no damage and no other issues).
However, if you've already returned the car but now realize that there is going to be some issue with getting through security in time for your flight, try contacting either the rental company or airport directly. They may have some suggestions on how best to handle this situation.
Return the Car with Enough Fuel in It
When returning your rental car, you'll want to be sure it has enough fuel to get back to the nearest gas station. If you don't have enough fuel and can't make it there, you will be charged $50-$150 depending on the vehicle type and location. This is an unfortunate cost that comes with renting; however, if you return your rental with too much fuel in it, it could cost even more: about $10 per gallon for every extra gallon of gas.
If a gas station isn't available or if there is no way for you to get back there without draining all of the remaining gas from the tank (which we recommend against doing), then we recommend filling out the form included with your paperwork so that Hertz can reimburse or credit you for charges related to this issue.
Always Get Proof of Drop Off from the Airport Parking Attendant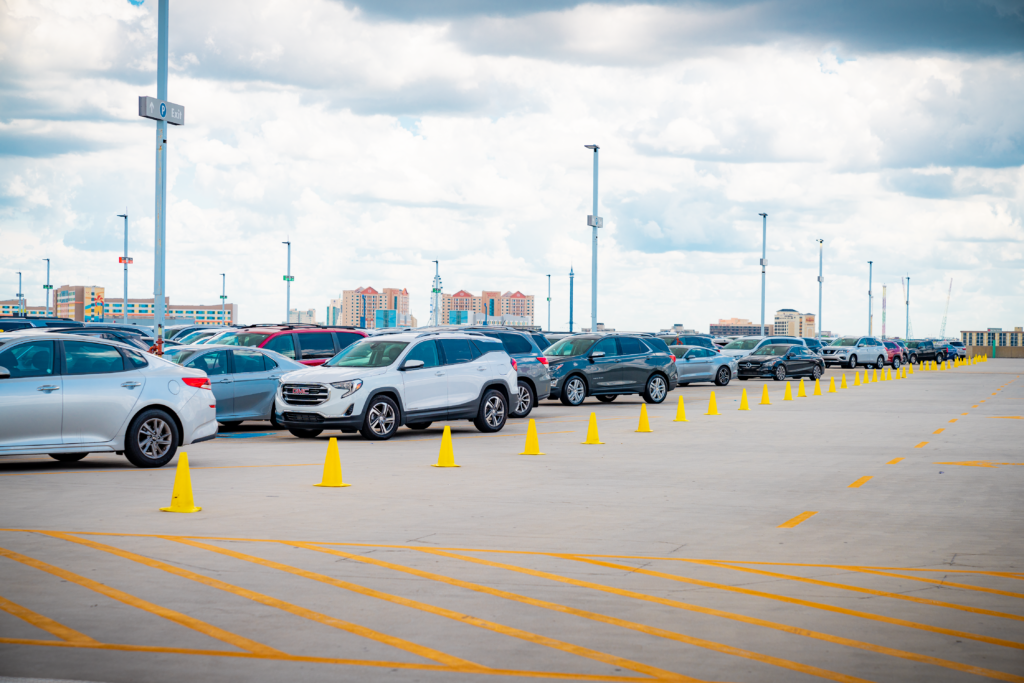 Always get proof of drop off from the airport parking attendant.
Ask for a copy of your rental contract and vehicle inspection report, as well as any other paperwork you may need to keep on file.
If you paid for any additional services, such as extra insurance coverage or personal property coverage (which will likely be offered by your rental car company), ask for a receipt for those services too.
Make sure that all charges are accurate and legible, because sometimes mistakes are made!
The safest way to pick up & drop off a rental vehicle is to carefully read the rental contract, follow the rules, and get proof that you have returned it.
There are a few things you can do to make sure that your rental car experience is as smooth and stress-free as possible. First, read the rental contract carefully. You'll find information about the vehicle's features and what it does or does not include, as well as any other important details (such as where to return it). Second, don't let additional people drive your rental vehicle without permission from the rental company. This includes all passengers in the car—passengers who are also renting from another company may have different rules regarding driving than those who have rented from yours. Thirdly and finally, don't take your rental car outside of its intended geographical area unless given permission by whoever issued it; this means that if they require all vehicles returned home after use (which most will), then make sure you do so before leaving!
If at all possible, try not to return any vehicle with less fuel than when picked up; this is especially true if traveling over long distances or through remote areas with no gas stations nearby! Also remember that sometimes these cars aren't quite ready yet when pulled off lot because someone else might still be using them before yours arrives so always wait patiently until instructed otherwise before taking off down road again.
Conclusion
We hope this article helps you understand the safest way to pick up & drop off a rental vehicle. If you follow these guidelines, you'll be sure to get back on time and without any hassles! Read more: Rental Mobil Jember
Tags:
airport car rental
,
auto rental service near me
,
best online car rental service
,
car for rent
,
car rental
,
Car Rental Industry
,
drop off location for rented care
,
how do I return my rented care at an airport?
,
how to rent a car online
,
online rental cars reviews
,
rent a car
,
Renting a Car
,
where can you find the cheapest cars online
Kontak Kami
Apabila ada yang ditanyakan, silahkan hubungi kami melalui kontak di bawah ini.